Convr is a modularized AI commercial insurance underwriting data analysis platform that digitizes and fuses submissions with best sources of information to surface insights, business classification and risk scores.
We help workers compensation insurers with intelligent document processing (IDP), pre-fill and data aggregation that support your staff by helping them focus on more meaningful work.
Our platform delivers a solution that is reasonably priced, easy to implement and intuitive for new users. We make it possible for workers compensation insurance providers to digitally transform their business in just 6-8 weeks.
We solve the problems of commercial insurance inefficiency, inconsistency and inaccuracy by:
Convr is the only platform delivering a full suite of AI-infused commercial insurance tools that support underwriting analysis and decisions.
Real-time fusion of submission data and digital footprint
Models surface critical insights to drive smarter underwriting decisions
Quick time-to-value with extensive out-of-the-box features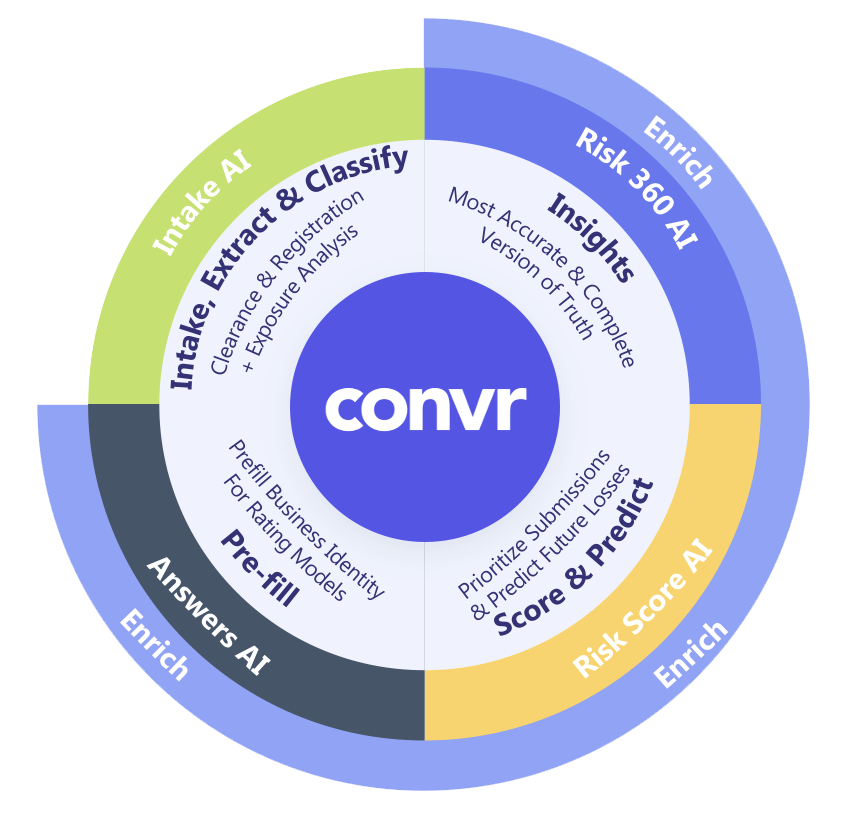 Overview of Convr Risk 360 AI Data Lake and Historical Snapshots
Thousands of data sources continuously updated with deep lineage and history.