Recognition, Awards, & Patents

In 2022, Convr was recognized by CBInsights as a Market Strength Leader in the category of Underwriting Data Platform––P&C Insurance. Convr won placement in their top quadrant for execution strength and is considered an overall out-performer in the category.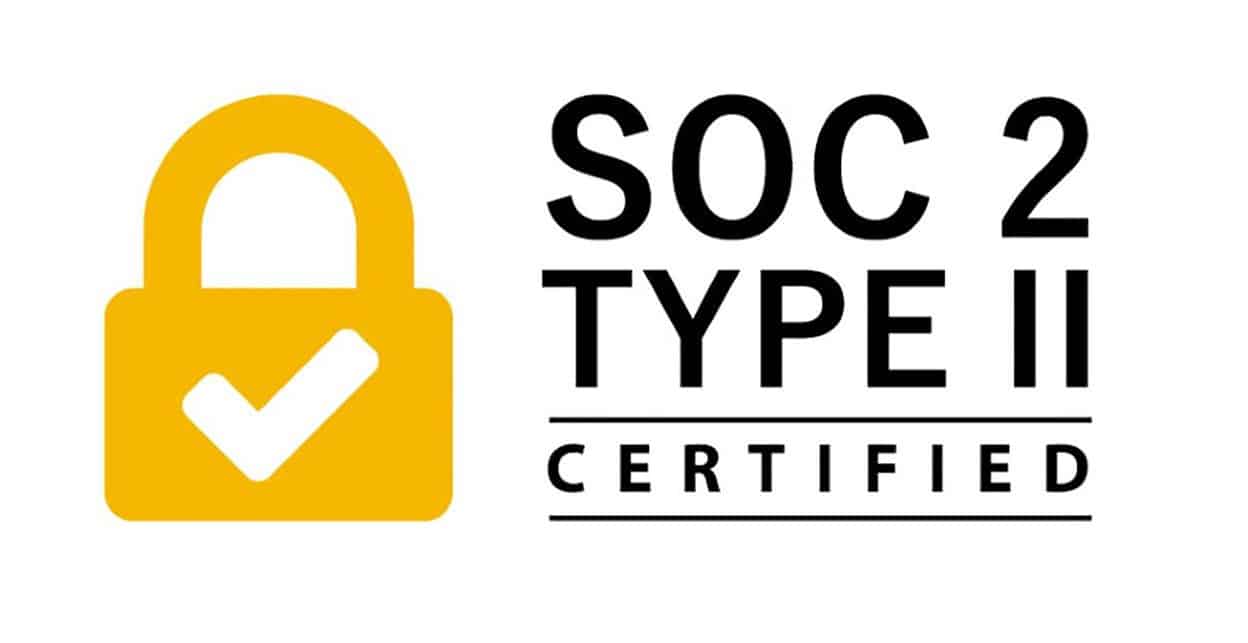 Soc 2 Certified for Controls Relevant to Security
In 2022, Convr received Service Organizational Control (SOC) 2 Type II designation for the quality of collection, control and safeguarding of customer data and principles such as privacy, security and confidentiality. All values held in accordance with the American Institute of Certified Public Accountants (AICPA).

April 2022: BuiltIn CHI identified Convr as one of "13 Chicago Tech Companies Redefining the Insurance Industry." 
Chicago's tech companies have a knack for shaking up established industries with new and innovative ideas and solutions. Now insurance technology––or "insurtech" to those in the know –– is adding to the list of major areas of disruption thanks to efforts by Convr to streamline and expedite commercial P&C underwriting operations. 

February 2022: BuiltIn CHI named Convr one of "22 Chicago Startups to Watch in 2022."
Convr was added to a list to watch after receiving a patent for technology underlying the company's d3 Intake platform, which virtually eliminates manual submission paperwork.

In 2020 Novarica included Convr in their Prominent Providers report which covered solutions for unstructured text extraction, classification, and related tools. Convr was recognized for its advanced underwriting tools. Machine learning (ML) and artificial intelligence (AI) play a large role in the Convr suite of tools that expedite the underwriting process as well as better classify risks.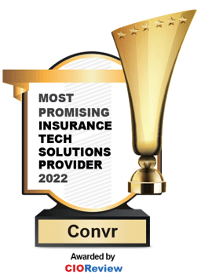 Convr Recognized as Promising Insurance Tech Solutions Provider
Convr is leading the charge––transforming the commercial P&C insurance underwriting experience with straight-through-processing and more complete and accurate data to propel better decisioning. Convr's technology, innovation and more is why the SaaS company has been selected as a "Most Promising Insurance Tech Solutions Provider in 2022" by CIOReview.
Convr, the leading Artificial Intelligence (AI) company serving commercial insurance organizations provides digitization and deep insights – a formula for end-to-end underwriting excellence. The company orchestrates a better commercial insurance experience, whether it's increasing efficiency by over 130% or achieving more than 90% in the machine reading accuracy of documents or applications.
US Patent# 11,049,042
The United States Patent and Trademark Office has issued U.S. Patent No. 11,049,042 relating to technology underlying Convr's d3 Intake ™ platform.
Convr's patented d3 Intake™ platform virtually eliminates submission paperwork. Convr has automated the intake of documents, such as PDFs, that might relate to loss history, credit score, employment history, salary verification, health inspection documents, and more. d3 Intake ™ is able to do this via machine learning.
US Patent# 11,270,213
The United States Patent and Trademark Office has issued U.S. Patent No. 11,270,213 relating to technology underlying Convr's d3 Risk 360™ platform.
Convr's patented d3 Risk 360™ platform provides under- writers with a unified view of a business's digital foot- print, including history, DBA, credentials, license, filings, and more, allowing for efficient and informed risk assessments. The d3 Risk 360™ platform utilizes ML to read and extract structured data from non-standardized documents. That data is then graphically presented to the underwriter via an intuitive card-based view, allowing for more detailed drilldowns as needed.