The Convr Underwriting Command Center platform can automate the application of your underwriting guidelines with the flexibility to adjust with your experience – so that every new submission or renewal is consistently processed to reflect your risk appetite, both in terms of selection and prioritization.
The business rules framework is fundamental to Convr submission scoring, which is powered by ingested data fused with information housed in the Convr data lake.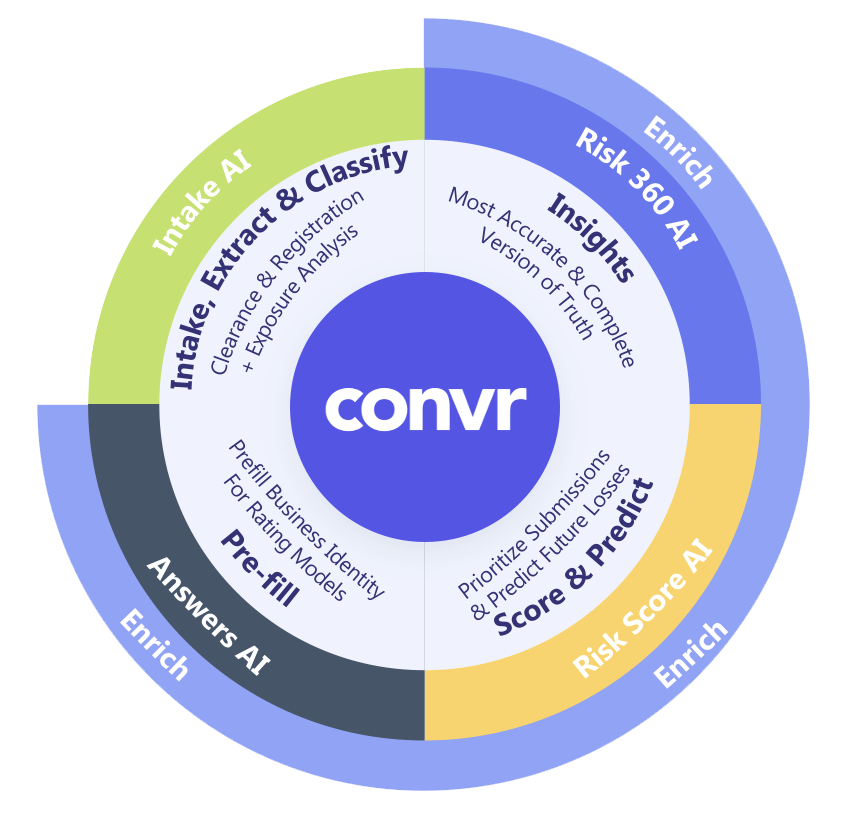 Convr is the only platform delivering a full suite of AI-infused commercial insurance tools that support underwriting analysis and decisions.
Real-time fusion of submission data and digital footprint
Models surface critical insights to drive smarter underwriting decisions
Quick time-to-value with extensive out-of-the-box features
Digitize, Enhance & Expedite Your Underwriting In Just Six Weeks
Packages Based on Deep Industry Experience
Essential
No Required IT Integration
Monthly Pay Option
Underwriting Efficiencies
Data Lake & Document Library
Federal, State, Local & Firmographic
Business Class & DBA's
Submission Drag, Drop & Edits
Risk Answers & Snap Shots
Premium
No Required IT Integration
Monthly Pay Option
Underwriting Insights
Submission Extraction
Submission Confidence Scores
Fusion of First- & Third-Party Data
Source Priority & Clearance
Excel Rater Templates
Enterprise
Customized Configurations
Proprietary Underwriting
Intelligent Document Processing
Workflow Configurations
API's & Integrations
Specialty Data & Risk Scores
Underwriting Dashboards
Categorize and prioritize incoming submissions and overlay applicant data with line of business and underwriting business rules
Can be very flexible, customizable and simple based on just two to three criteria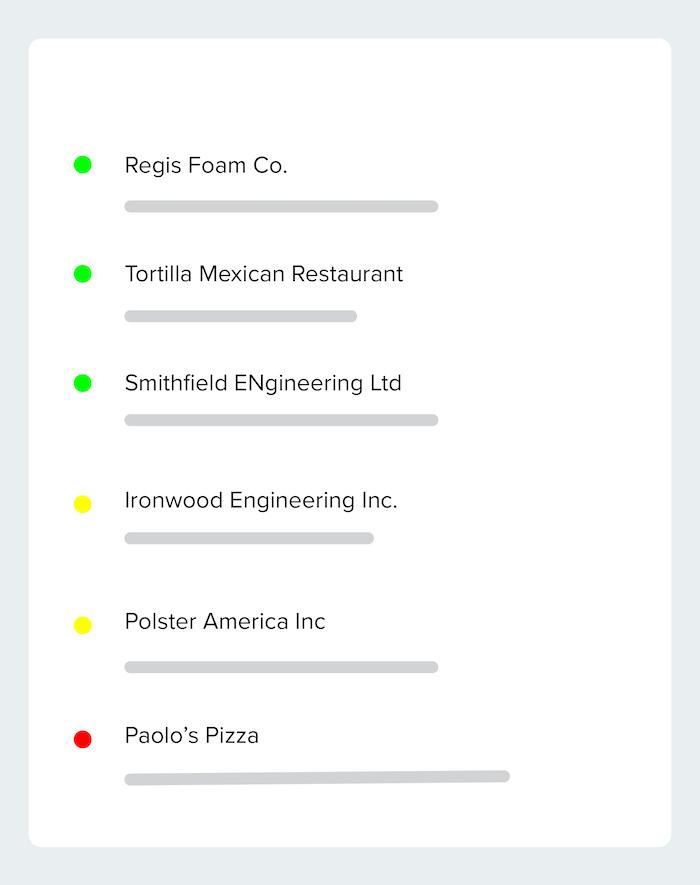 Can be based, in part on any digital footprint information, d3 Answers and/or d3 Risk Scores
Surfacing Answers That Can Lead to Better Selection or Declination Criteria
For examplery purposes