Convr Realizes Significant Growth in 2022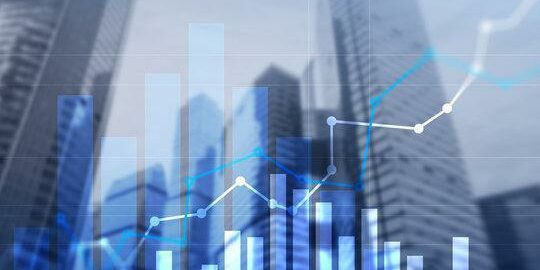 CHICAGO (January 25, 2023) – Convr, the leading Artificial Intelligence (AI) company serving commercial insurance organizations significantly extended its modularized AI underwriting analysis capabilities in 2022. From expanding their submission intake through quote capabilities to growing their workforce and professional services—they've upped the ante on their product line and delivery to enhance risk selection, underwriting efficiency and business growth for customers.
The positive growth rate and trajectory of Convr are evidence of the demand for their compelling solutions for commercial P&C lines including workers compensation, commercial auto, property, general liability and specialty lines. In 2022 this was proven true as Convr expanded their customer lineup and saw net retention hit 130%.
"Convr is leading the charge among AI underwriting platforms as we offer versatile solutions and high-quality services that support detailed decisioning and workflow for more accurate and efficient submissions," said John Stammen, chief executive officer at Convr. "We have a sound platform that paints an entire picture of risk from end to end —increasing speed-to-quote and positive business outcomes for customers."
New additions for 2022:
And the positive momentum continues in 2023. Just looking at the company's continuously expanded and updated data lake alone, the repository is now comprised of over 50 million businesses and around 180 million entities including newly added lesser's risk only (LRO) and property data.
Another growth area for Convr is in their intake to clearance capabilities. In 2022 the company expanded the number of forms and document formats it reads with d3 Intake™. The product can now read significantly more ACORD, SOV's, loss run and broker forms in formats including Microsoft Excel and PDF. The company also added new workflow capabilities supporting customers' embedded decisioning and fitness rules.
Other growth achieved in 2022 focused on d3 Answers™ which provide customers with important submission insights. Convr now offers more than 800 answers to help underwriters focus on key account characteristics. These expansions allows for greater portfolio analysis and insights—including source visibility—enabling straight-through processing (STP).
And as Convr further innovates and creates compelling solutions for commercial P&C insurance providers, they're certain customers will continue to realize success and see quick time-to-value. To learn more about the platform's versatile solutions, visit convr.com or contact Suzzane Vranicar at suzanne.vranicar@convr.com.
About Convr
Convr is a modularized AI underwriting data analysis platform that digitizes and fuses submissions with best sources of information to surface underwriting insights, business classification and risk scores. The platform has revolutionized the industry through data, discovery and decisioning intelligence.
Convr customers include commercial insurance organizations of all sizes, including many of the Top 10 carriers, which use the platform to enable superior performance, optimal efficiency, quality decisioning and world-class customer experiences.