Understaffing in Underwriting: Convr as a Cure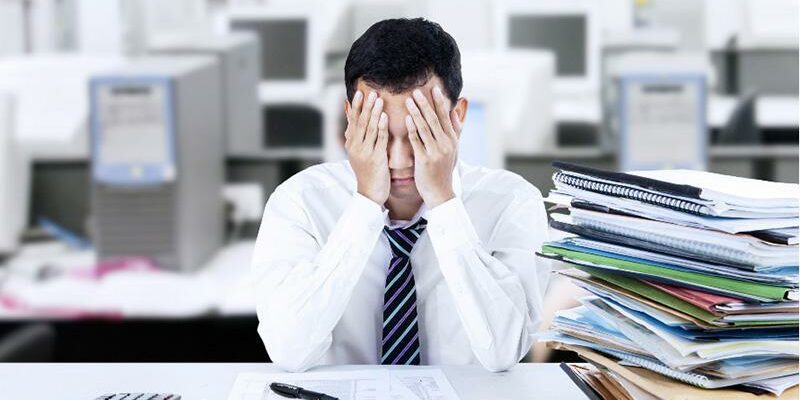 Overworked and understaffed looks to be the life for some insurance underwriting teams, at least in the near-term. In a recent survey commissioned by Convr®, some 64% of commercial property and casualty (P&C) insurance managers and above indicated that their underwriting team is probably or definitely understaffed. And 49% of those polled believe that their underwriting team is probably more understaffed than other teams within their company.

That's according to the results of Convr's Insurance Talent and Tech Trends Survey. The study, conducted by an independent firm, sampled a statistically significant sample of insurance underwriting leaders, and confirmed the consensus among commercial P&C insurance leaders is that understaffing is negatively impacting their bottom line.
In fact, nearly half of those polled—some 48% of underwriting leaders went on the record saying understaffing is negatively affecting their expense ratio. And nearly 44% of P&C executives also indicated that with some frequency, understaffing has caused inaccurate information to inform their quotes.

In an industry so heavily reliant on order and accuracy to best manage risk, knowing that understaffing is contributing to mistakes and lost revenue is a tough pill to swallow. According to the U.S. Bureau of Labor Statistics Occupational Outlook Handbook some 8,400 openings for insurance underwriters are projected each year over the decade. But net-net, not much optimism surrounds hiring for underwriting teams as only 39% of underwriting leaders are highly confident they'll hit their hiring quotas in 2023. All whilst employment for underwriters is expected to decline four percent now through 2031. The writing is on the wall.

Convr's survey also found the two most likely reasons P&C insurance managers and above suspect are the cause of understaffing on underwriting teams are that other industries are more appealing to younger candidates and there are few remote work opportunities offered. Underwriters are a dying breed.
But appealing to the younger generation should be key to the insurance industry's talent strategy. Millennials and Generation Z (zoomers) will soon comprise the majority of the workforce, so it's imperative to engage with prospective talent as early as possible.
So while hundreds of openings for insurance underwriter roles are listed on job boards such as indeed.com and insurancejobs.com, it's unclear how many are actually being filled with qualified underwriting talent. Nearly 60% of P&C managers and above surveyed indicate that their underwriting team is struggling to hire quality candidates more than other teams at their company.

And the customer experience is suffering for it, too. More than 60% of respondents believe understaffing probably has a negative effect on P&C customer experience. So with their hands tied with less qualified talent and the restrictions on remote or hybrid work, what options are left for underwriting team managers?

It turns out, innovative technology solutions could be key. Through platforms such as the Convr Command Center, underwriting teams can improve their end-to-end processes and realize more efficient ways to cross the bridge from submission to quote.

Leveraging data-driven insights from tools such as Convr's d3 Risk 360 for example, the tool empowers underwriters to see a full 360-degree view of an applicant to more accurately assess submissions and reduce the number of human touches along the way.
All in all, Convr's Underwriting Command Center platform creates a more streamlined underwriting process that:

1) Drives efficiency
2) Better informs the underwriter
3) Lowers operating costs
4) Improves the customer experience

What more could a provider want? It's no secret that the underwriting market and talent pool is changing at a rapid pace. Technological advances are moving the space forward and team leaders are recognizing the need for tools such as Convr's underwriting platform to avoid being left behind in a previously manual and cumbersome space.
It's time to work smarter and gain the competitive edge needed to break apart from the pack. As technology continues to transform the insurance industry, you can lead the revolution in your organization by getting to know Convr's capabilities.

Convr's modularized, AI-infused commercial underwriting platform turbo-charges underwriting without any added manpower—bringing you bottom line savings in as little as 6-8 weeks. To schedule a free demo, contact Suzanne Vranicar at suzanne.vranicar@convr.com.