Disseminating Knowledge with Notion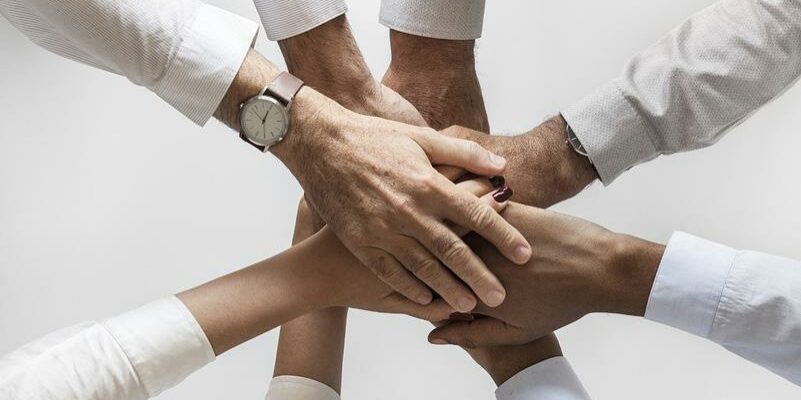 There's something to be said about the motto, "sharing is caring." It doesn't just apply to physical objects, but can also stand for the sharing of knowledge. In a sense, at Convr, we're doing that through an online platform called Notion. We use Notion to disseminate information that enables learning and growth within our organization. And Notion also ensures that we maintain a historical record of our progressive learning.
The use of Notion for Convr contributed to our value to the marketplace. Convr is an AI-infused underwriting platform that digitizes and fuses submissions with best sources of data to surface underwriting insights, business classification and risk scores. As it pertains to Notion, we're continuously building out a knowledge base that facilitates new learning and capabilities development.
Even further, our stance on sharing information about processes, best practices and more aligns to one of our values at Convr—responsibility. We know we accomplish tasks, reach milestones and surpass goals through our relationships with teammates. And we can showcase that sense of responsibility by being accountable to ourselves, our customers, partners and community by being open and transparent with what we learn and know. We don't hoard or hold too tight to what we learn—we share it with others, because we're committed to everyone's growth and development.
How We're Using Notion
Our engineers, for example, use Notion to help onboard new team members by using the platform to spotlight common tools used internally for their work and referencing frequently used materials stored within the web application. Our team members also use Notion as a communications device as users build out the platform using a variety of "blocks" to deliver information in diverse forms such as tables, in-line frame websites, call outs, and more. It's proven to be better for us than working within a document or spreadsheet because of the unique flexibility it offers—breaking down barriers in how we relay information.
But Notion brings more than just internal organizational benefits. Our use of Notion also benefits our customers, for instance by compiling information automatically that we can then quickly retrieve and relay to them. We use the space to track our customers' platform usage, what Convr tools they are using and what version of the Convr Command Center they are running. It's a smart, automated way to view key customer insights which helps us deliver better service more quickly and accurately.
We also use Notion to document product features, release updates, our roadmap and more—increasing transparency and keeping information current and readily available. Our data lake is one example of how Notion allows us to bring information into a day-to-day field of vision. As an example, some features within Notion receive automatic updates from the Convr platform, building a base of greater enriched information within the knowledge base that is current, accurate and reliable.
Why it Works
The Wiki style repository lends itself to a more crowd sourced model than other well-known knowledge management systems such as Microsoft SharePoint and Microsoft Teams. According to notion.so the platform blends workflows into an all-in-one workspace. From task lists to product roadmaps, design repositories and more—users can customize their own workspace from dozens of LEGO-style building blocks and solve problems their own way, bounded only by their imaginations.
At Convr, various team members own different topics and anyone within the organization can edit, modify and correct page content independently without a gatekeeper such as a moderator overseeing or adopting the changes. They also have the freedom to present information in whatever manner (block) they choose. This approach might not be suitable for every organization, but as a business of experts we have complete trust in the subject matter expertise of our team members.
Adoption is Key
When a tool such as Notion is adopted by your organization and there's strong buy in among your team members, you can better record and archive institutional knowledge. The level of contribution among team members is greater when you remove friction from the knowledge transfer process. When there are no limits or requirements for how and when knowledge is created, the possibilities are boundless. If you've built a culture around openness and sharing, Notion is perfectly aligned with the identity of your organization.
Our philosophy around obtaining the best sources of data and delivering that enriched data to advance business is exactly what we're doing with Notion. In every way, Convr is delivering valuable insights to improve future development and decisioning.
To learn more about Notion, visit notion.so.