Convr's Data Lake Gets Better with Betterview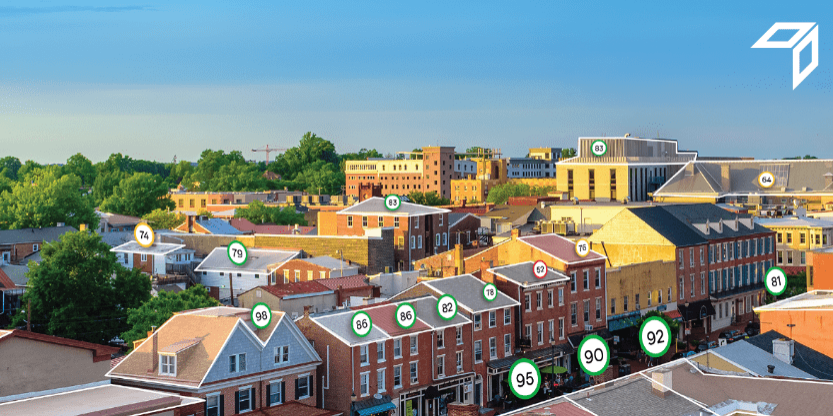 Commercial property and casualty (P&C) insurance underwriting teams searching for more insightful property information should look no further than Convr. Convr's Underwriting Command Center and artificial intelligence (AI) learning are now integrated with the Betterview Platform. Betterview is a property risk data provider that helps insurers identify potential risks and vulnerabilities on a property or set of buildings.
Betterview helps uncover issues such as roof and shingle condition. The platform enables users to assess the condition of a roof with higher granularity than they otherwise would get to see. That's important because a roof serves as the foremost protective layer of a building—and if it's compromised, it can no longer protect the underlying structure.

But Betterview can also help an underwriter see hazards surrounding a building and identify potential natural catastrophes within the immediate area. Such issues present risks for the insurer and are critical to underwriters who need to have clarity when discerning whether or not to insure a business.

That's why our move to embed Betterview within the Convr Underwriting Command Center is good for our customers. With this third-party data source housed within d3 Risk 360TM, Convr's Underwriting Command Center becomes an even richer one-stop shop for pertinent submission information. And the more we can arm our insurance customers with deeper property analysis and insights, the better informed their underwriting teams will be when making decisions about submissions. And Betterview does even more than that for underwriting teams. The integration adds great depth to our AI models that help prioritize submissions for review by scoring the property risk characteristics of a business. If a submission has a higher, less risky score that submission could be fast-tracked through the underwriting process.
How it enhances our data lake:

Betterview is embedded within the Convr Underwriting Command Center platform through an integration that allows users to view properties through the Betterview interface. In addition to seeing Betterview's satellite imagery and layered identification of property risks, the data returned from Betterview is fully integrated into the deliverable file Convr generates for a submission. And that makes for a more informed underwriter. Convr's fusion of Betterview's interface and data into its platform strengthens Convr's position as the one-stop shop for P&C underwriting needs. Having rich property insights from Betterview fused with Convr's data lake presents an even more comprehensive view of potential exposures.

Convr's ultimate goal is to enable straight-through processing (STP). We aim to arm underwriters with the analysis, insights and tools that'll make them more efficient, and sometimes we can do that through partnerships such as this new relationship with Betterview. The more pertinent data that we have supplying our AI models, the more informed underwriting teams will be in their decisioning and the closer they are to STP.